Design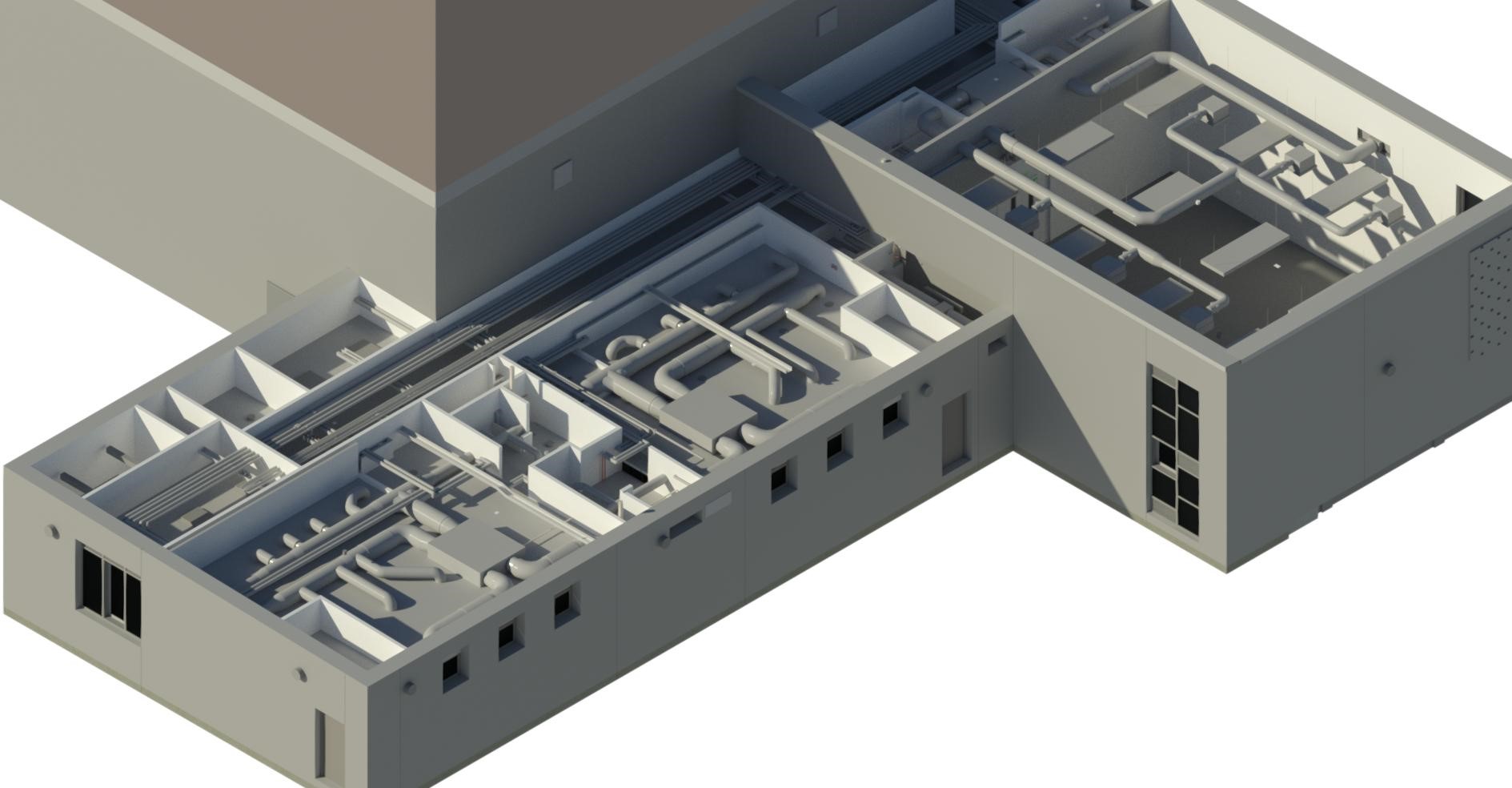 At Totus we fully understand that a successful project starts with an effective and co-ordinated design. We have a proven track record of developing schemes from the initial concept through to completion across a diverse range of market sectors.
We have solid long-term partnerships in place with highly respected MEP consultants who form an integral part of our team as we develop MEP design solutions. Working closely with clients, architects and the wider design team, we collaborate to fully understand the requirements of each and every project we are working on.
Embracing the role that digital technology has to play in ensuring that a co-ordinated and efficient design is produced, we have invested in and developed our own internal BIM delivery team. Using REVIT 3D modelling software, we are able to develop, review and interrogate BIM models to support the design development process. This in-house service permits the evaluation of third party BIM models to guarantee co-ordination, reduce delivery risk on projects and evaluate implications of design solutions and change within a virtual whole-building scenario.
Early engagement with Totus provides us with the opportunity to bring about true transformational change to your project. The skills and knowledge of our experienced team throughout any survey, design process or sustainability and innovation review will benefit your project and go a considerable way to delivering excellence. The benefit of this approach not only includes greater cost certainty, reduced carbon emissions, whole-life cost savings and programme efficient solutions, but also the opportunity to get it 'right first time'. Using a combination of manual evaluation and automated clash detection using Navisworks, we will ensure the build ability of your project long before construction commences.
As any good Engineer will tell you, a pragmatic first principles approach to any project is paramount to its successful delivery.
We validate the quality of our design and installation by creating the render images below for direct comparison with photographs from the as built installation. As can be seen, these images support the true benefits of Totus' early involvement in the design process, the close working relationship with our consultant partners and the collaboration between our BIM and Operations team to be able to install to the initial design.