Aftercare

At Totus, we recognise the need to support customers with the Facilities Management of their building. Aftercare is as critical to Totus and the end user as the installation itself. Maintaining and preserving the life and efficiency of your valuable asset is how we demonstrate our total service commitment and care ethos to you.
Planned routine and preventative maintenance regimes will prolong the life of your building services systems, avoiding the need for costly replacement, reducing running costs and optimising performance.
Our Aftercare programme however, goes much further than simply maintaining your assets. Our vision is to be your chosen partner, taking you from completion of the project through the following steps, working closely alongside you for years to come.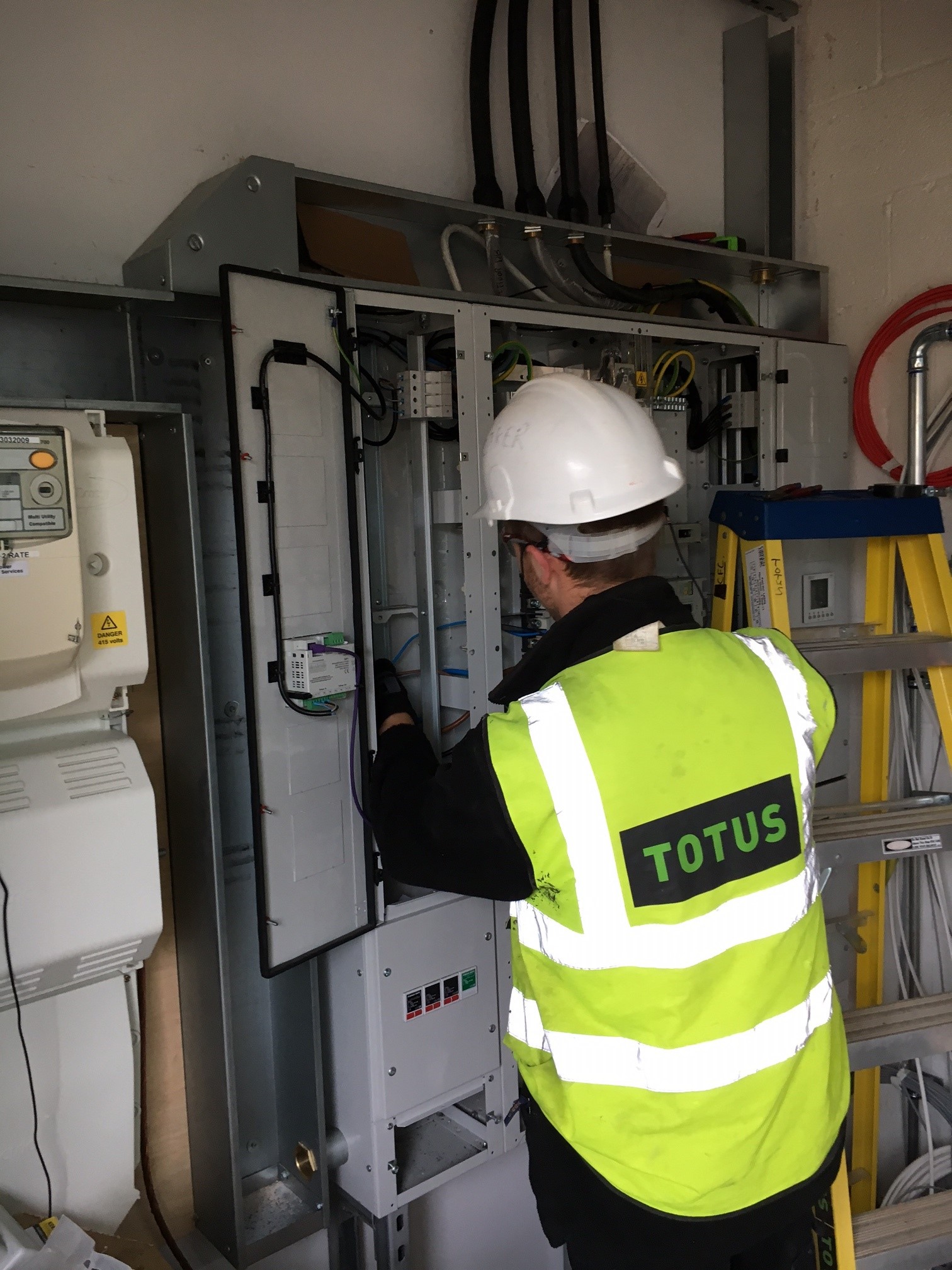 Transfer of information and knowledge sharing to Estates teams with easy to understand Operation & Maintenance manuals to empower and guide your Estates Teams.

Technological understanding and support for your specific building services with readily available support from Totus, our supply chain and manufacturers.

Health & Safety considerations and awareness.

Recruitment requirements, training and advice for building users who set their own environment.

Empowerment to make your own decisions about how you get the best from your asset, whilst ensuring legislative compliance and manufacturer recommendations are adhered to.

Maintenance regimes that give you the confidence that your building is protected, cared for and operating efficiently.

Renewable energy solutions, advice and support for you to select your own proposals to meet your net zero targets.
Our specialised Aftercare services include:-
Testing Services
Legionella
Thermal imaging
Fire damper testing
Combustion
PAT testing
Maintenance Services
Mechanical maintenance
Electrical maintenance
Air handling systems
BMS controls
Fire safety
Chilled water systems
Lighting maintenance and testing
Air conditioning VRV, VRF and split systems
Testing and certification
Planned preventative maintenance
ICT audits
Sustainability & Renewables Services
District renewables heating systems
Intelligent controls
Ground & air source heat pumps
Solar PV & thermal
Heat recovery
Energy modelling
Gas compliance